.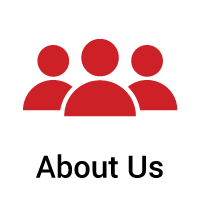 Achievers Club is a Peer to Peer donation, where members donate among themselves, a donation of 10,000 gives a return of 20,000(100%)
donation of 20,000 gives a return of 40,000 all within 72hours(s) of confirmation by the Receivers.

HOW IT WORKS Click on Sign Up , After a successful Registration . You wait until the 24hours countdown Reach 00:00:000(Meaning you have to wait for 24hours to see who you will donate to ;). Once the System provide you with who you will donate to, you are expected to make donation within 12hours or else your account will be deleted. After a successful confirmation by Receiver your account will be placed on GH .Estimation of 1 to 3 days to get donors.
NOTE:
After you have successful Earn from SYSTEM STAGE which 10,000 with return of 20,000. Then you eligible to RE-CYCLE donating any amount of your choice either 10,000(Again) to earn 20,000 or 20,000 to earn 40,000 by using the recycle button at your FULL ACHIEVERS OFFICE (FAO).
ABOUT OUR REFERRAL SYSTEM
Referring of Participant(s) is NOT compulsory but will urge members to do so; to increase the growth of the community and ACHIEVERS CLUB gives any Member(s) that refer a PARTICIPANTS 10 percent of the DONATION of who yo referred. Which can be withdrawn when the total amount is 10,000.Our open referral System is Available FULL ACHIEVERS OFFICE(FAO)-(see who referred who)
Note:To earn this referral Bonus those you referred must pay and get confirmed by respective receiver(s)
For a Faster Access to Our Services we Urge Participants to Download , Achievers Mobile Android Application which is Available at FULL ACHIEVERS OFFICE(FAO) and install.
WHO CAN PARTICIPATE?
Only Serious /ACTIVE member(s) needed. if your donation will not be ready within 24hours after registration please DO NOT register.
1. Do not upload a fake proof of payment, you will be blocked.
2. Do not request to PH if you do not have the money at hand. If you fail to PH you will be blocked
3. Upload testimonials at least 12hrs after receipt of funds
4. Do not try to defraud a fellow participant, you will be blocked